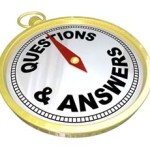 Welcome to Team Talk Q&A!
This month's question comes to us from Tennessee. If you have a question you would like to submit for our monthly Team Talk Question & Answer, please send an email to news@human-solutions.net.  We look forward to hearing from you!
Q: I've been working with my clients using O*net and performing transferable skills exercises.  A question came up: Is there a good percentage guideline when looking at potential jobs?  Say, you have to possess 50% of the skills needed, or 70% or 100%? 
Thanks for your help, I appreciate it.
A: We normally suggest that if a candidate possesses 50% or more of the Essential Functions of the job and their other skills are also in line with the overall job duties, go ahead and apply.  Oftentimes, many skills can be taught on the job and if you can demonstrate on the resume the ability to learn and/or hold a level of, the employer will be able to make the connection of the candidate's aptitude for learning. 
Also, keep in mind that most job descriptions are the "Santa's Wish List" and that not all candidates will possess each and every qualification. There may only be 3-5 qualifications that are critical to the candidate's success on the job.  This is a good reason to make sure that not only does a resume go to the Human Resources department as most companies dictate, but that the resume also goes directly to the hiring manger.  The hiring manager will have a better idea of exactly which skills can be taught once the candidate is employed and which skills are crucial to have prior to employment.
Talk with you soon in Job Development Boot Camp!
Christina Harrington, Opportunity Consultant
Human Solutions LLC