This month, we are celebrating 10 years in business! This is a real milestone, and it's great to reflect on how far we've come. I'm still thrilled to be able to do the work I'm passionate about, and I have an amazing team that now supports that mission. Life is good!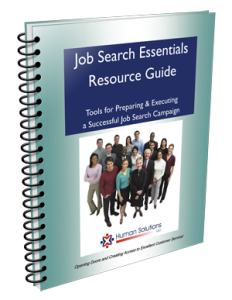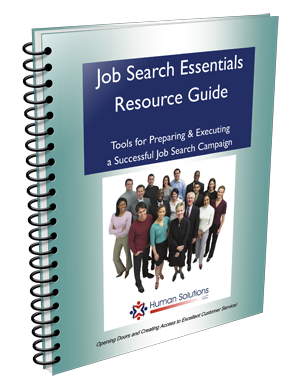 To celebrate our 10 years in service, we are introducing a new resource – the Job Search Essentials Resource Guide. This 160+ page workbook contains over 85 forms and resources we use in our business to provide job placement services. While I've shared some of those resources over the years in training, this is the first time they are all being offered together. These tools have helped to streamline what we do and have made our lives a whole lot easier. We want to make your life easier, too!
In addition to the hard-cover resource guide, you'll also receive access to a downloadable version of the forms. Those of you that know me know that I don't believe in "reinventing the wheel." The forms are in Word format so you can customize and rebrand them to meet your organization's needs. There will be no recreating from a copy or PDF file – you're getting EVERYTHING we have, which will save you both time and money.
For the remainder of the month through Friday, May 9, 2014, we are offering the workbook and downloadable forms for $57.00. This will allow a single-user or a single-organization access to the resource guide and downloadable forms. On May 10th, we'll bring it back up to its regular price of $97.00. If you want to check it out and see what's actually inside or if you're ready to order a copy for yourself, you can do both at:
http://www.human-solutions.net/JSEResourceGuide.
Thank you for allowing us to continue to serve you! Here is to another 10-years of shaking things up and making things happen.