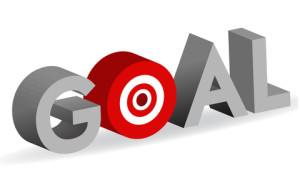 This month we're going to focus on goal setting. This is a fundamental component of both your long and short term success. Why? Because you can't get somewhere or move forward unless you know what you're moving forward to! Having a goal is what puts you in action mode.
If you haven't set your intentions for the month, stop and spend a few moments thinking about what you'd like to accomplish in the next 4-5 weeks. If it's a larger goal, break it down into something doable in this time frame. If it's something smaller, think about the steps you'll need to take to accomplish it.
Now, write down that goal and post it somewhere you can see it so you're reminded of what you're working for. If you'd like an "accountability partner," feel free to post your goal(s) below in the comment area under this post. We'll be sure to check in with you and see how it's going. Don't be shy – put your intentions out there, and let's make it happen!