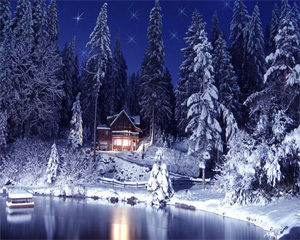 Happy Holidays! We hope your plans are coming along nicely for the holidays, and you have a joyful celebration lined up.
I came across this wonderful article at Inc.com by Jeff Haden that I thought was worth sharing. In it, the author talks about developing good habits in order to experience true success. Establishing positive habits relating to your mental and physical well-being, your job, and your approach to life in general can really make the difference in the level of success you achieve!
The Road to Success Is Paved With Good Habits
With business activities typically slowing down around the holidays, I encourage you to make time to do a little strategic planning for the upcoming year. Start by reviewing your goals and accomplishments from the current year, and evaluating them to see which ones brought the greatest successes, and which ones came up a bit short. Then lay out your plan for next year, asking yourself the tough questions, like "What do I need to change to be more successful?" "How can I make next year my best yet?" "Am I performing at my peak; giving it my all, every day?" Tough questions, right? But so important! Equally important is to be totally honest with yourself in answering these critical questions. From these answers, you can create your strategy for success. Be sure to check your progress against these measurements throughout the year.
One of the key points to understand is that being successful begins with establishing positive habits. The Inc.com article, "Want To Be Super Successful? Science Says Do Any 1 of These 10 Things" offers ten simple, yet brilliant ideas for implementing positive habits that can lead to changes in your approach to everything you do. A few of my personal favorites include:
Get positive: Start the day with a mantra.
Mentally prepare: Visualize your success.
Make yourself accountable: Find a partner or mentor.
As you read the article, pick out a couple that resonate with you, add them to your strategic plan for 2017, and make a commitment to incorporate them into your daily routine. Remember, you don't always have to make big changes to get big results. Small changes can have a huge impact, if they're the right ones for you. I've told you my top three picks. I'd love to know yours!
On behalf of our entire team—Christina, Charmaign, Juan, Denise, Michael, Marilyn and myself, I want to wish you the happiest of holidays, full of love, joy, and peace. We'll see you in 2017!