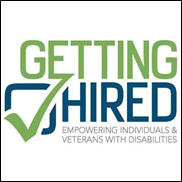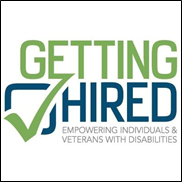 As part of the National Disability Employment Awareness Month (NDEAM) celebration, Getting Hired is hosting a webinar series called 'The Journey of Job Seekers with Disabilities', aimed at providing job seekers with valuable insight into the employment search process. Each 30 minute webinar will provide practical information on each area of the job search, application and hiring experience.
Topics include:
Understanding the basics of the recruitment process & how to get noticed
Common frustrations of job seekers
Getting a job that's right for you
What is 'Schedule A' and can it help you get a federal job?
Understanding the online application process
Requesting and managing accommodation
The disclosure question and self-identification
How can Getting Hired help with your job search?
What employers are being actively inclusive of people with disabilities?
The next session is scheduled for Friday, October 23rd at 1pm Pacific. Recordings are available if you or your client can't make the call. Don't miss out on this great opportunity!
 Register HERE